For more information please:

     Welcome to Zwinger vom Teufelsfelsen.We bring you the best of West German bloodline. I am a member of the SV, here we are showing there life ,growing of our two puppies Ully and Untox. They came from Germany when they were three months old.I will showcase there journey on this site.

        I love German Shepherds and always wanted to continue the dream when I move to the United States. After more than 19 years I am now living that dream with my two show dogs Ully and Untox.

​My journey, started when I was a young boy. I always had a heart for German Shepherds Dogs. It was in 1970, at the age of 15 years old I started my kennel with the name Zwinger Vom Teufelsfelsen. My first dog a female, by the name "Elke" who later became my first Sch HI and later a second title KKL II. From there, I devoted my time to the sport and joined SV OG Arzberg in 1970.

  Later, I became a German Breeder with the help of a very good teacher. He's been like a second father to me. Hans Hecker. Elke became my first breeding dog. From her, I got Asta, who also became an SCH HI. At that time I was so proud of what I had accomplished, so from there, I saw this was my journey. I decided to continue to learn more about German Shepherd dogs. I then started my second SG breeding. From this, I kept a very good female, whom I named "Bira". My Bira went on and got many titles SG9, SG8, SG7 and later a V title dog. From there also were many more titles of V dogs !!!!! So, here I am years later, I am continuing this journey again that I started as a boy.  

Enjoy and Please come again.

The Best West German Blood Line.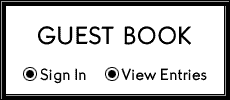 Zwinger vom Teufelsfelsen 

West German Bloodline (SV)